IOFirm's Team has been partnered with CTERA since they started in 2009.  Since then, CTERA has proven again and again to be the world's most secure Enterprise File Services Platform.  Our breadth of knowledge accumulated over years of collaboration has allowed us a distinct advantage in this marketplace and clients are the beneficiaries of our expertise.  CTERA has multiple deployment methods to meet your unique needs, which IOFirm would be happy to discuss.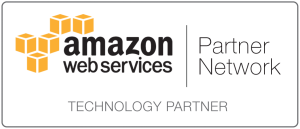 IOFirm is a Technology Partner of Amazon Web Services (AWS) which enables us to provide our clients with data migration, archiving, disaster recovery, security and compliance services.

The root of many security issues that arise is a lack of proper employee training.  These same employees helping build the business up may also play a role in disrupting its future.  InteProIQ provides various training to protect your business and supply chain including Cyber Security, Insider Threat and Workplace Violence Awareness programs.

Our partnership with Cloudian was an easy choice as they have created the industry standard for scalable Enterprise Object Storage.  Interoperability is also no problem for Cloudian as they have the only 100% native S3 API solution which allows them to play extremely well with others.  Cloudian's ability to provide a solution that provides all of these things, along with integrated encryption, allows IOFirm to provide best of breed Security-First IT services to clients.

Combining Artificial Intelligence (AI) with Endpoint Security allows Cylance to provide a service that is no match for Ransomware, advanced threats, fileless malware, and malicious documents which are constantly attempting to disrupt your systems and networks.  Cylance's AI engine is endlessly learning how best to protect you and your networks from both existing and new threats.  It's no longer acceptable to allow networks to be infected before being able to defend from these infinite attacks.